Serviced Accommodation Furnishing Specialists

Changing Space specialise in designing, creating and installing beautiful schemes for properties used for serviced accommodation purposes. Whether a client has an empty property that needs the full works or a furnished property that needs a revamp, we're here to help. We have Thousands of products, furnishings, soft furnishings and accessories available to create any look and style our clients desire and to ensure that our schemes are always in keepng and on point with the style of property we are working on and in line with the target audience/guests expectations.




We work with individual clients as well as serviced accommodation companies and operators across the UK providing them with a completely turn key and stress free way of furnishing properties to a high standard in line with the exacting standards of the serviced accommodation sector. Our main aim is to maximise the investment potential of every project we have the pleasure of working on.




There are three important factors that we focus on when working with Serviced accommodation.


THE WOW FACTOR

Firsty, each project has to look amazing. The photos of the finished property are the only deciding factor as to whether a prospective guest will click into the property to find out more and make a booking. Our dedicated design team ensure that every one of the properties we interior design and furnish looks exquisite, unique and stands out from the competition.




THE SPEED FACTOR

Secondly, the lead time has to be fast from start to finish. We have worked in this sector for 20 years and know and understand the importance of turning jobs around quickly. Time is money. Our design and installation team work seamlessly together to ensure every job is turned around quickly and to the highest standard.




THE COST FACTOR

Thirdly, the products and services need to be cost effective, it is an investment after all and the cost needs to be written off in the shortest time possible. Changing Space are very competitive on price and also offer various finance packages to spread 100% of the cost over 3-5 years. This allows clients to keep initial set up costs down to a minimum, keep their working capital and effectively get the guests to pay for the monthly finance costs.




Furnishing a serviced property yourself can be very costly in terms of both time and money and if the scheme is not up to scratch it will result in a low booking and occupancy rate, which is the key factor in whether the project will be a success or a failure.

When working with Changing Space we only require one phone call or email and we do the rest. We quickly carry out a research phase to assess the property, area, target audience etc and then the design team produce a colour board/scheme for the property and present to the client for review. This first stage is complimentary and changes can be made to the scheme if required. Once signed off we process the order, take payment or arrange finance for the client and book in an installation date. This entire process usually take around 7 working days from start to finish.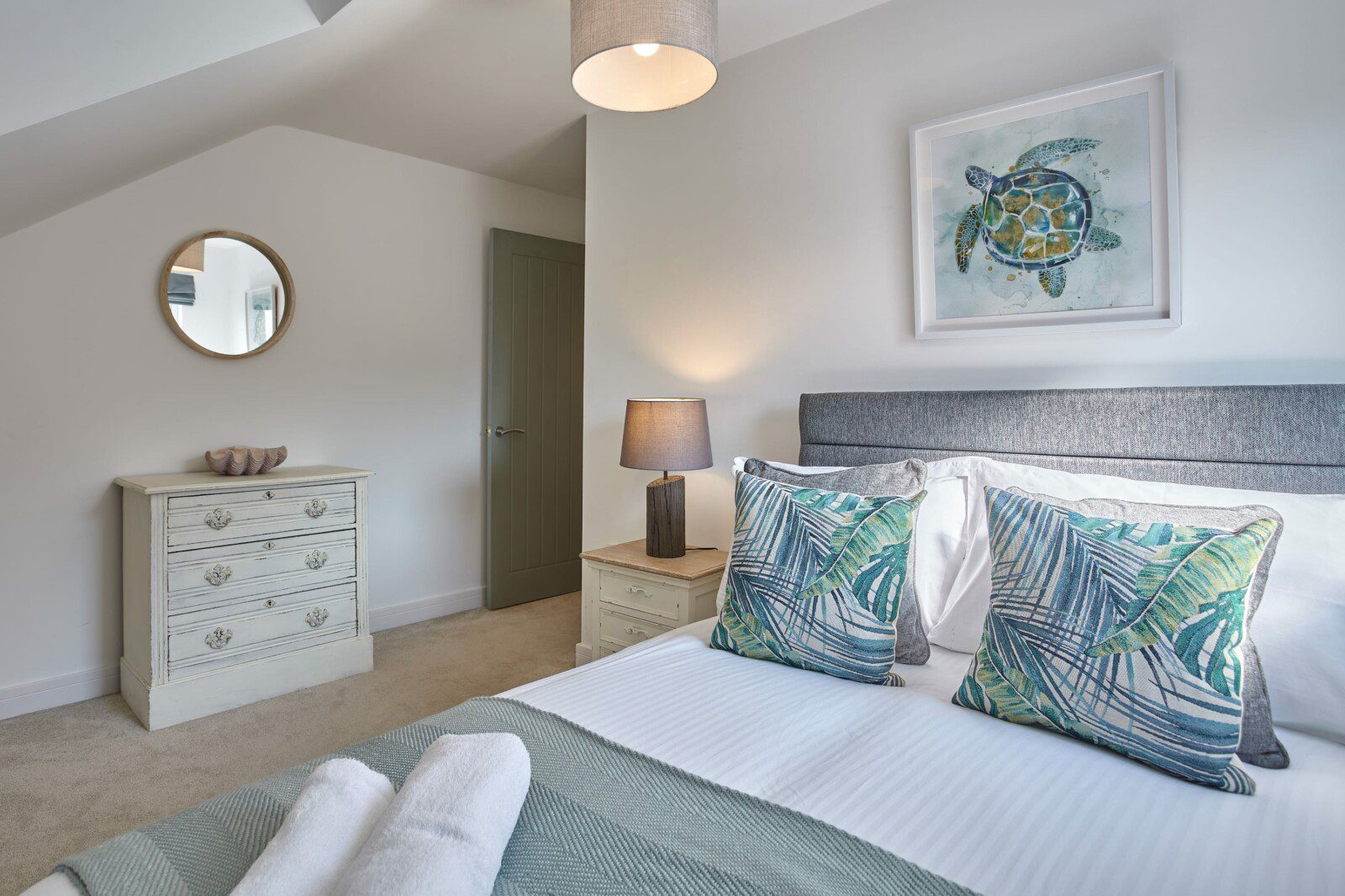 Everything is done for the client including nationwide delivery, unwrapping and assembly of all items, optimal placement of furnishings, placement of all accessories and soft furnishings, hanging of all wall art and mirrors, hanging of blinds/curtains if required, TV set up, Ironing bedding and full dressing of beds, unpacking all of the kitchen pack and placing in drawers/cupboards. All rubbish is removed and recycled and the property is tidied ready for photos to be taken. Many clients book in a pre photo clean to ensure everything is sparkling and looking its very best.




Please click HERE to view an example inventory to show the level of detail we go to with the furnishings and the living/home pack so that guests have everything they could possibly need to provide them with a home from home environment, ensuring that they thoroughly enjoy their stay. Returning guests that rebook are essential in maximising profits and so no stone is left unturned when it comes to spec and finish with each project, giving our clients the best chance of getting rebookings from the same guest.




Maximum occupancy is also a key factor in generating more profit from a SA property. With this in mind we always look to install a sofa bed in the lounge and for larger properties, where appropriate, in some bedrooms as well to increase the amount of guests the property can comfortably sleep. We also install zip and link beds to allow sleeping arrangements to be versatile and able to accommodate different types of guests such as families with children and or grandparents, contractors etc.

CONTACT US ON
0845 226 0663 or [email protected] for a free, no obligation quote.

We look forward to hearing from you.